BFX-2 - Brake Flush System
$3,796.00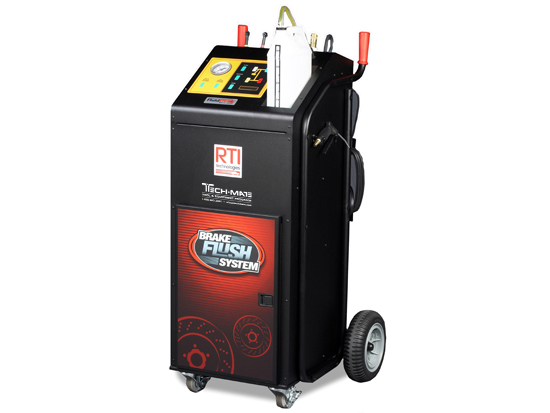 BFX-2 exchanges brake fluid and removes harmful air from brake systems. Simple 3-step process removes old fluid from master cylinder and replaces it with new fluid. Then automatically performs OEM-specified sequential wheel end bleeding procedure. Full set of master cylinder adapters fit most domestic and import vehicles and allow for the complete service in about 10 minutes.
Features
Features a quick, unique 3-step push/pull process to ensure optimal fluid exchange.
Eliminates system contamination/purges harmful air simultaneously.
Isolates each wheel end and performs OEM-recommended bleeding sequences.
Universal master cylinder adapters with quick-reference guide for easy hook-up.
Includes pistol wand for convenient master cylinder fill.
Automatic machine shut-off with warning light when new fluid tank is empty/used tank is full.
User-friendly operation.
Technical
| | | |
| --- | --- | --- |
| Weight approx. | 194 | lbs |
| Power supply | 12 | V/Hz/A |
| Dimensions (L x W x H) | 20 x 22 x 49 | inch |
Other Mahle Aftermarket Service Solutions (RTI) Products