Freedom Lite™ 30 Cordless and Rechargeable Troublelight
$101.00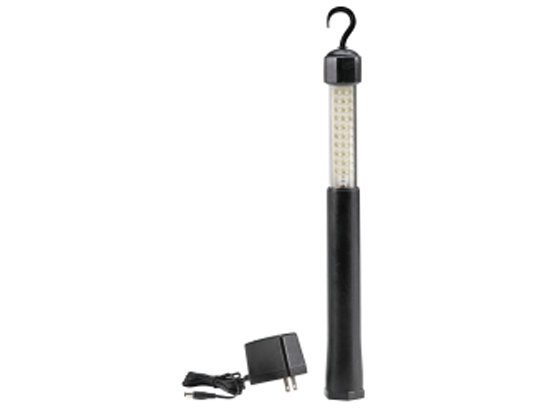 The Freedom-Lite™ is designed to eliminate the need for a corded light. Now three times brighter, with new and advanced technology providing a super-bright and clean white light. The cordless and rechargeable Freedom-Lite's durable and slim design allows for easy access to tight places. There's no cord to tangle or snag and the Freedom-Lite has an impact-resistant polycarbonate tube with non-slip handle.
Features
Rechargeable -- one hour recharge time provides up to 10 hours of continuous operation.
Nickel Metal Hydride battery allows charging at any time.
30 super-bright, long-life LEDs provide forward-directed pure white light; LEDs produce very little heat, therefore eliminating the possibility of burns to the technician or vehicle components during continuous use.
Swivel hook design allows the light to be positioned in any direction.
Quick charger -- includes LED charge indicator and switches to trickle charge automatically when the light is fully charged.