Vector Measuring System
$21,878.00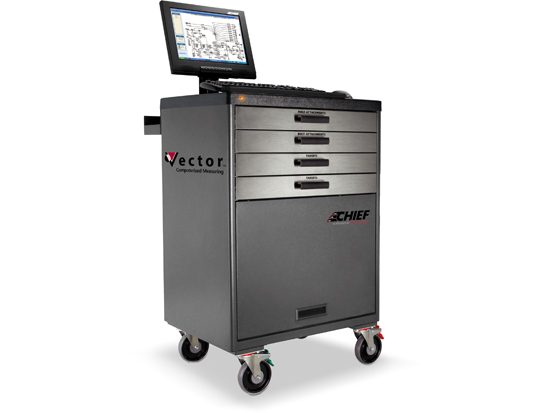 The Vector Measuring System is the best value-priced measuring system, with features which have made Chief the leader in Electronic Measuring. The Vector will produce "live" measurements as it simultaneously measures the entire vehicle during repairs. This is essential to repair vehicles with diamond or twist damage, as well as frames with both front and rear damage. Our full-color printouts of damage before, during, and after repairs is the proof customers want and insurance companies demand.
Features
Profit Boosting Computerized Measuring Software.
State-of-the-art dual laser scanner provides exact measurements for pinpoint accuracy.
Locking steel cabinet holds targets, bolt on and magnetic attachments, CPU, printer and scanner.
32 Reflective Targets.
Aluminum Snap In Attachments.
Metal Clip Attachments
1 flat screen monitor.
Options
Accessories
Other Chief Automotive Technologies, Inc. Products