Bulk Fluid Dispensing Package
$2,000.00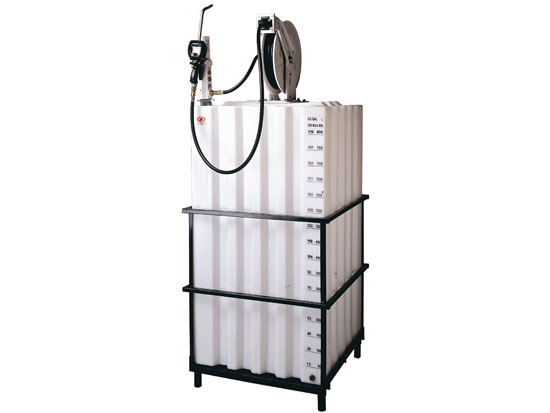 A compact, easy-to-use, easy-to-fill solution for dispensing bulk oils and other liquids. The unit comes completely assembled and is ULC listed C142.14. Just add an air line and filter regulator and you're ready to go. "Plug and play" system -- low installation cost. Ideal for express service lanes.
Features
230 gallon CUBET.
3:1 ratio pump with reel connecting hose.
Heavy-duty MP hose reel with 50' x 1/2" hose.
Electronic metered control handle.
250 mil wall thickness.
Seamless construction.
Will not leak or rust.
Fluid level always visible; no monitor needed.
34" x 34" x 86" space-saving size configuration.
Other Samson Corporation Products