OTC Genisys Touch
$3,167.00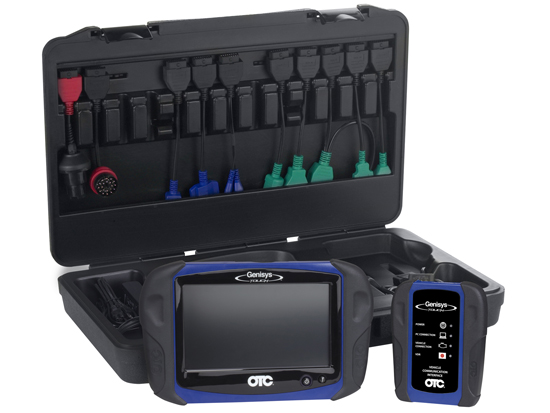 Introducing an Unmatched Repair Suite -- Ruggedized Diagnostics PC Tablet with Included J2534 Communication Device.
Features
Includes a ruggedized 10" high resolution display tablet, J2534-1 / -2 compliant Vehicle Communications Interface (VCI), 10 OEM adapters, OBD II cable, USB cable, 12V power cable, AC power supply and custom carrying case.
AutoDetect™ Genisys Touch software automatically detects and alerts the technician of on-tool or web-based repair information.
Embedded Training Videos.
Videos within live diagnostic sessions don't interrupt workflow connectivity.
Partner up with the included OTC J2534 Communication Device. Or pair up with the optionalPC-based 2-Channel Tech-Scope® or TPR Tool via long-range Class 1 Bluetooth®.
Shorten your diagnostic time, maximize billable labor hours and get the repair done from Code-to-Fix® faster than ever before.
Technical
| | | |
| --- | --- | --- |
| Dimensions (L x W x H) | 28.3 x 20.5 x 6 | inch |
| Weight approx. | 21.4 | lbs |