Stainless Steel 2 Shelf Handle Cart 24" x 36"
$639.00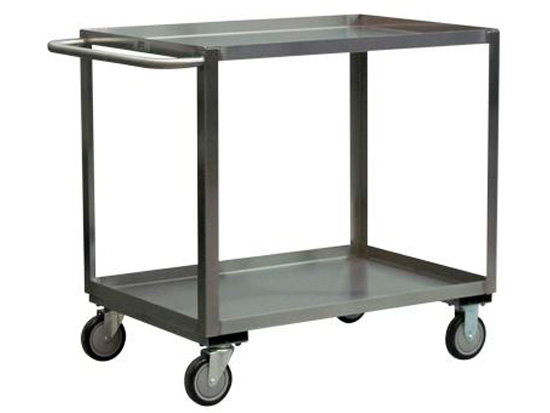 1,200 lb capacity 2 shelf truck in stainless steel, 24 x 36
Features
All welded construction, except casters.
Stainless, premium polished shelves in durable 16 gauge.
16 gauge, 1 1/2" stainless corner angles.
Stainless caster mounts hold bolt on casters for easy replacement and upgrade.
Casters are 2 rigid & 2 swivel for superior tracking, available in stainless or steel rigs.
Tubular handle with smooth radius bend for comfort and uniform appearance.
1 1/2" shelf lips up for retention.
Overall height is 35".
Clearance between shelves is 25".
Other AME Vertical Products