"A" Frame Panel Mover
$442.00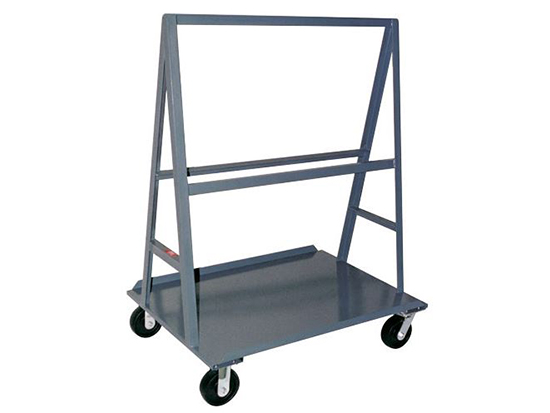 Transports large slim boxes and panels. Other sizes available, please call us.
Features
All welded construction, except casters.
Durable 12 gauge steel platform, and 12 gauge caster mounts for long lasting use.
Bolt on casters, 2 rigid, 2 swivel, for easy replacement and upgrade; and superior cart tracking.
Overall height is 57 inches.
Angle "A" frame is 48 inches above deck, support angle is 1 1/2" by 3/16" thickness.
1" platform lips up on sides for retention and down, flush, on ends.
Deck height - 9"
Usable deck space each side of "A" frame:
24" width - 6"
Other AME Vertical Products