LED Area Light - XGBM
Call for price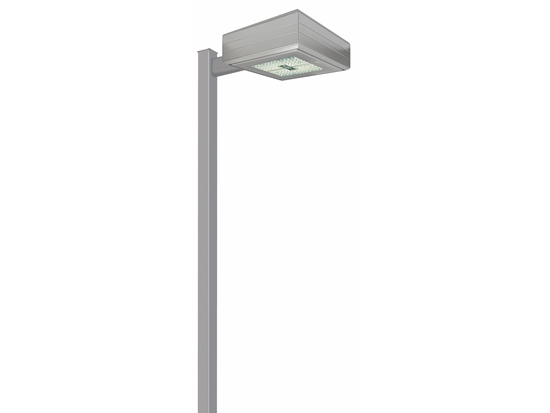 LSI's XGBM LED area light reflects LSI's commitment to incorporate the most up-to-date technology not only to provide high lumen output, but to do it at the highest efficacy (over 120 LPW) and most competitive price possible. The XGBM delivers bright uniform lighting at lower light levels with essentially no light trespass. With the top-access housing, the XGBM is easy to install and requires virtually no service. Recognizing the importance in saving energy, the XGBM features a number of energy-control options such as dimming, bi-level switching, integral motion sensor and LSI's wireless control and information systems to allow you to best manage the light and energy consumption in your parking lot.
Features
Up to 123 lumens per watt; up to 31,810 lumen output.
Types 3, 5, FT and FTA distribution.
Three drive currents – Low Watt, Super Saver and High Output.
Cool white and neutral white color temperatures.
Top Access – gasketed, tethered top-access cover provides ease of installation.
Field rotatable optics – generous flexibility in distribution without fixture movement.
Energy savings control options including dimming, bi-level switching, integral motion sensor and LSI control and information systems.
Optional Color Decal - color coordinate the fixture to the site by adding color decals.
Designed to IES Model Lighting Ordinance Standards.
Technical
| | | |
| --- | --- | --- |
| Weight approx. | 45 | lbs |
| Power supply | 120 - 277 | V/Hz/A |
| Power consumption | 136 | kW |
| Dimensions (L x W x H) | 24 x 12 x 9 | inch |
Other Lighting Systems, Inc. (LSI) Products