Indoor-Outdoor Safety Stanchion - Black
$126.00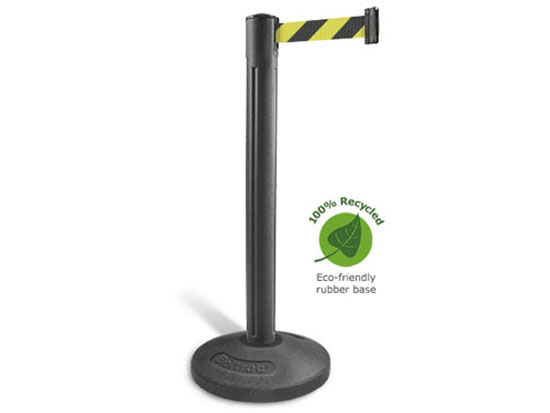 All-Weather HDPE Post with 12' x 2" Retractable Belt.
Features
16" Re-Cycled Eco-Friendly Rubber Base Provides Post Stability.
12' x 2" Belt Has Speed Controlled Return To Prevent Damage in Surrounding Areas.
1 Year Warranty Covers Post & Belt Mechanism.
Use as a Safety Barrier For Foot or Vehicle Traffic.
Protect The Workspace Around Electric Vehicles.
Keep Foot Traffic Steered Away From Busy or Hazardous Areas.
Other Wright Tool Co. Products