1- PC Piggy Back Filter Regulator, Auto Drain, 1/4"
$63.00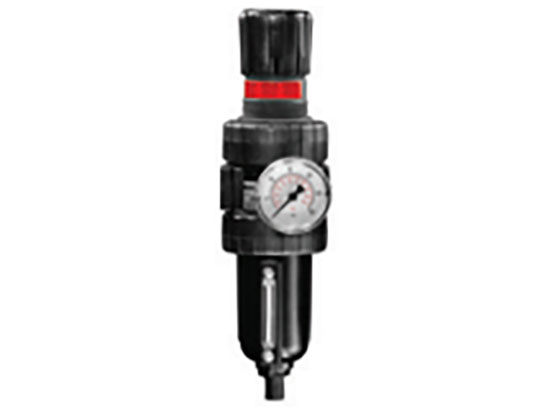 Used in lubrication system to remove dust particles, moisture, abrasive materials to the system, and to lubricate the system. This prolongs the life of the pump. Ideal for control of pumps for oil bars, spigot dispensers and reduced flow transfer pumps.
Features
1/4" NPT (F) Zinc bowl.
In-line mounting using standard piping and nipples.
Small, Compact size.
Automatic drain for effective filtration.
Ideal for pressures up to 150psi (10 bar) and flows of 15 SCFM.
Technical
Other Balcrank Corporation Products