Truck Drain 26.5 Gallons (100.3 L) Capacity
$700.00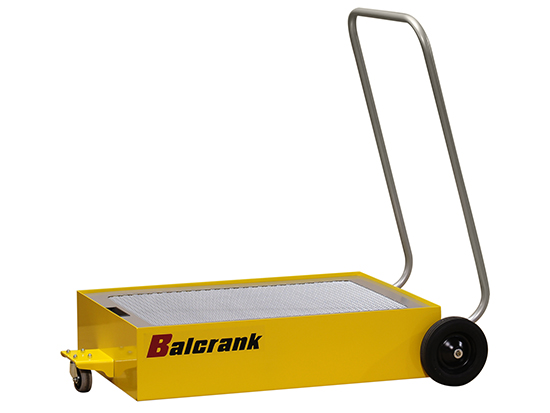 The Truck Drain comes pre-assembled allowing for immediate use. Designed to capture used fluids. Includes "used oil only" and "used antifreeze only" decals for fluid identification. Drains will no longer include dry-break nipples, quick connect adapters sold separately.
Features
Two fixed 8" wheels and one swivel caster on rear.
Double baffles with upper screen and a catch lip help prevent fluid from splashing out.
Tubular U-handle design for excellent maneuvering.
Powder coated for corrosion resistance with high-quality powder coating. Drains are available in safety yellow.
All steel design, made in the USA.
Technical
Options
Other Balcrank Corporation Products