NTF-515A - Portable Nitrogen Tire Inflation System - 15 gal/5.1 SCFM
$5,906.00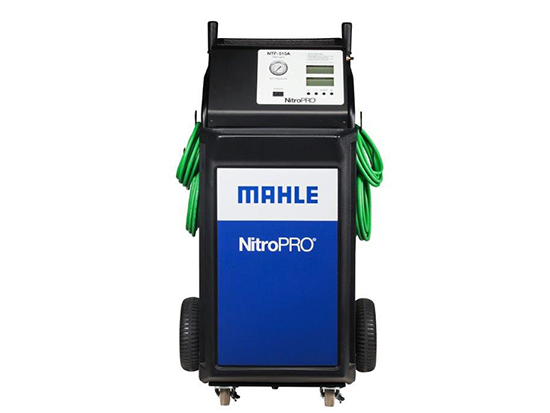 NitroPRO® NTF-515A is the Nitrogen Tire Inflation System crafted to generate up to 98% nitrogen purity, allowing for improved tire life over common oxygen-inflated tires. And new nitrogen technology proves to provide better fuel economy and increased safety. Exclusive NitroPRO membrane technology requires no moving parts to generate nitrogen, which translates to easy and routine maintenance.
Features
Super-fast service times of seven (7) minutes for six (6) tires
""Automatic programmable operation with simultaneous fill
Dual settings for either 95% or 98% Nitrogen purity
Fine particulate filter traps fine particulates & residual moisture
High visibility LCD and analog gauge
Maintenance-free membrane technology
Nitrogen inflated tires do not age as quickly as air inflated tires.
Nitrogen inflated tires minimize blowouts.
Nitrogen is a dry gas with no corrosive properties.
Technical
| | | |
| --- | --- | --- |
| Measuring time | 5 min average per vehicle | s |
| Weight approx. | 238 | lbs |
| Color | Black | |
| Power supply | 110-220VAC 50/60 HZ / <1A | V/Hz/A |
| Dimensions (L x W x H) | 20 x 22 x 49 | inch |
Accessories
Other Mahle Aftermarket Service Solutions (RTI) Products