Master Torx® Socket Set
$103.00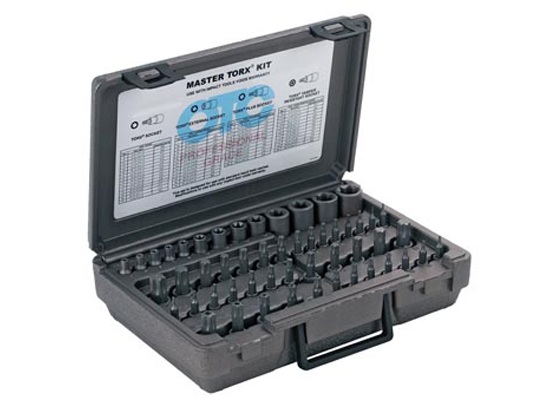 52 Piece, Master TORX® Socket Set in a blow-molded case. Specially selected to cover hundreds of applications from bumper to bumper on cars and trucks: • Seat belt bolts • Interior and exterior trim screws • Engine component fasteners • Tail lamp lenses & assemblies • Bumper bolts • Headlight bezel screws • Door strikers & latch fasteners • Brake rotor bolts • Front-wheel drive front wheel bearing bolts • Truck box bolts Styles available: TORX® bit sockets, TORX® PLUS bit sockets, Tamper-Resistant TORX® bit sockets, and External TORX® sockets. Click here to view contents of Master Torx® Socket Set.
Features
Made from superior S2 steel to meet or exceed torque specifications.
52-piece set in blow-molded case.
Technical