Signature Series Evolution - Oil Reel - Medium Pressure - 50' x 1/2" ID hose - Enclosed
$706.00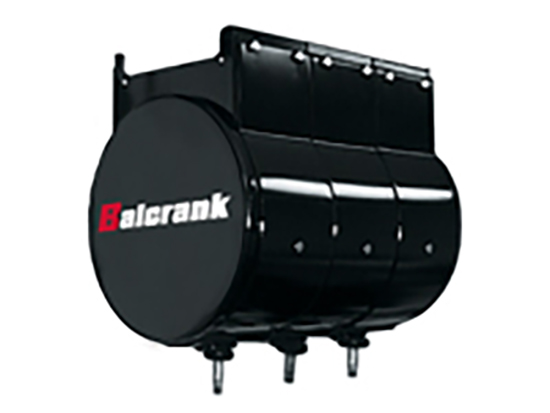 All steel enclosed cabinet hose reels improve the appearance of any shop. Standard color is black and six special colors are available to match workbenches and automotive lifts. • Enclosed cabinets include: - Inlet hoses and hose stops, for quick and easy installation - Two metal side panels
Features
Air & Water Low Pressure 300 psi (21 bar) for delivery of air, water, and Anti-freeze.
Fluid inlet- 1/2" NPT (F) swivel
Fluid outlet- 1/2" NPT (F) swivel
Outlet thread- 1/2" NPT (M)
Wetted materials - Nickle plated steel and Buna-N™
All steel cabinets have high-quality, powder-coated finish providing corrosion resistance.
Smooth and easy operation pulling from any angle prevents hose pinch and reduces wear. Sturdy metal constructed guide.
Strong, rigid steel mounting structure.
Technical
| | | |
| --- | --- | --- |
| Weight approx. | 46 | lbs |
| Power supply | Air | V/Hz/A |
| Dimensions (L x W x H) | 18 x 6-1/2 x 20 | inch |
Options
| | | | |
| --- | --- | --- | --- |
| 44-2230-002 | Mounting Channel I-Beam Bracket Kit | $110.00 | Add to cart |
| 44-2230-003 | Mounting Channel - 1 Reel | $69.00 | Add to cart |
| 44-2230-004 | Mounting Channel - 2 Reels | $102.00 | Add to cart |
| 44-2230-005 | Mounting Channel - 3 Reels | $120.00 | Add to cart |
| 44-2230-006 | Mounting Channel - 4 Reels | $137.00 | Add to cart |
| 44-2230-007 | Mounting Channel - 5 Reels | $165.00 | Add to cart |
| 44-2230-008 | Mounting Channel - 6 Reels | $163.00 | Add to cart |
| 44-2230-010 | Hose Stop - 1/2" ID Hose | $21.00 | Add to cart |
| 44-2230-025 | Mounting Channel Plate | $30.00 | Add to cart |
| 44-8141-050 | Hose Assembly 50' x 1/2" Low Pressure | $149.00 | Add to cart |
Accessories
Other Balcrank Corporation Products