Service Advisor Desk 48"W x 36"D x 48"H with Stainless Steel Front and Monitor Support
$3,818.00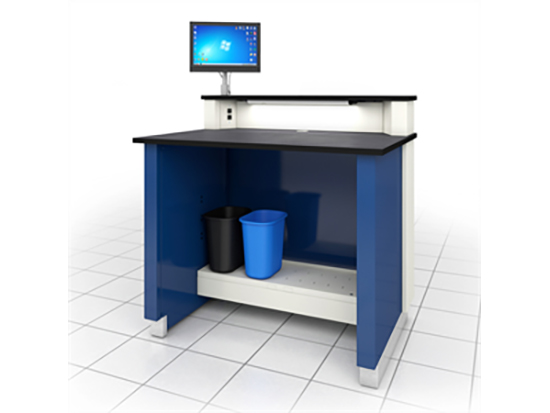 This service advisor desk creates a dedicated space for greeting customers as well being welcoming and contemporary. This desk is designed to facilitate all tasks performed by a service advisor. Several options are available to customize your desk; personalized stainless steel front panels, two-tone front panels, cabinets with drawers, and adjustable shelves. Available in 20 standard colors.
Features
Monitor Support.
Trash Can and Recycle bin are included.
1 power outlet and 2 USB ports included.
Stainless Steel Front Panels which can be personalized for additional cost.
Technical
| | | |
| --- | --- | --- |
| Dimensions (L x W x H) | 48 x 36 x 48 | inch |
Other AME Vertical Products