16-Gallon Portable Oil Drain
$232.00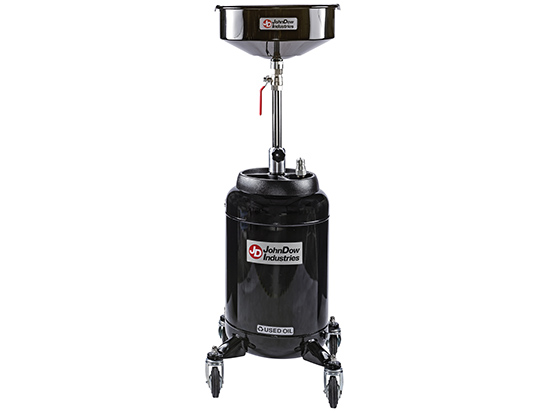 16-gallon portable oil drain is designed for use only with pump assist used oil evacuation systems (does not use air assist for evacuation). Heavy-duty steel tank, with built in tool tray.
Features
Top mounted evacuation port.
OSHA friendly labeling.
Ball valve seals drain when not in use to meet EPA regulations.
4-caster design provides superior stability and mobility.
Does not self evacuate with air.
Technical